Degrees
B.S., Recreation, University of Florida
M.S., Recreation, Indiana University
M.Ed., Biology Education, University of Florida
Ph.D., Instruction and Curriculum, University of Florida
Teaching Specialties
RM 2000
RM 2100
RM 2410
RM 3315
RM 4210
Risk Manager for OEE Trips
Hobbies
Hiking (I am currently section hiking the Appalachian Trail...trail name Flamingo)
Backpacking
Camping
All sports and activities that are related to the water
Florida Football (GO GATORS!!!)
How did you discover Appalachian State University?
"I didn't. App State found me. It brought me back to my roots of teaching Outdoor Education."
What is your favorite thing about Boone?
"My colleagues, my students and the hiking (especially the AT)!"
What most excites you about your field?
"RM is a cornerstone of mental and physical wellness...one of my favorite quotes is "Play is not a luxury it is a necessity" and as RM professionals we get to live that out every single day!"
What are some of the highlights of your career?
"Working for AmeriCorps as a historical interpreter for the Lewis and Clark Bicentennial Celebration on the Missouri River, working with the National Wildlife Federation residential camp program, working for the Florida Park Service and Florida Division of Forestry, and my work in outdoor/environmental education. I've had alot of unique jobs...so you'll have to ask my how I met Hall & Oates while racing cars..."
Favorite Quote
"UNLESS someone like you cares a whole awful lot, nothing's going to get better it's not!" -Dr Seuss' The Lorax
Professional Organizations
Aerobics and Fitness Association of America
North American Association for Environmental Education
Certifications
Primary Group Fitness Instructor Certification, Aerobics and Fitness Association of America
Cycle Certification, Aerobics and Fitness Association of America
Aerobics and Fitness Association of America TABATA Bootcamp Instructor Certification
Keiser Cycle Instructor Certification
R.I.P.P.E.D. Instructor Certification
Rumble Instructor Certification
Les Mills CXWorx Instructor Certification
Wilderness First Responder
Epinephrine Administration North Carolina Certificate
CPR/First Aid/AED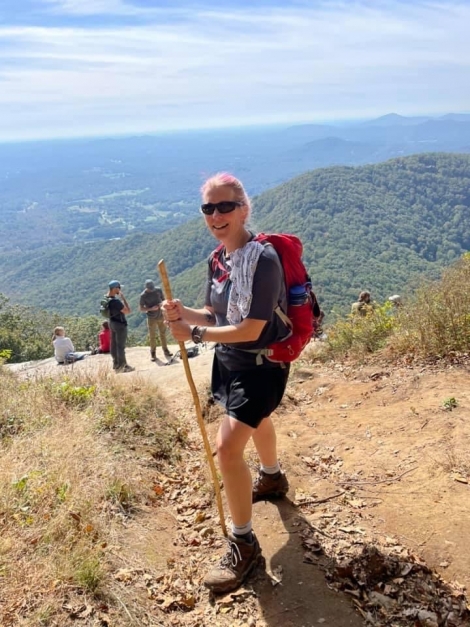 Title:

Senior Lecturer
Department:

RMPE

Email address: Email me

Phone: (828) 262-8639
Office address
HCC 14C