Degrees
B.S., Physical Education, West Virginia University
MS., Physical Education Teacher Education, West Virginia University
Ed.D., Physical Education Teacher Education, West Virginia University
Teaching Specialties
Health-Related Physical Fitness

Pedagogical-Content Knowledge Activities Courses,

Curriculum & Instruction Theory
Pedagogy
Clinical, Field, & Student Teaching Supervision
Professional Affiliations / Organizations
SHAPE America
NCAAHPERD-SM
Certifications
SPARK Elite Trainer Certification (2013-Current)
North Carolina Professional
Research Interests
HPE Program Effectiveness
Curriculum and Instruction (e.g. Sport Education)
Teacher & Student Behaviors
Pedagogical Best Practices
Selected Publications
Mohr, D.J. & Townsend, J.S. (2015). Wellness Literacy 3.0. Dubuque, IA: Kendall Hunt.
Mohr, D.J., Sibley, B.A. and Townsend, J.S. (2012). Student Perceptions of University Physical Activity Instruction Courses Taught Utilizing Sport Education. Physical Educator, 69(3), 289-307.
Hart, A., Mohr, D.J., Rosengard, P., & Townsend, J.S. (2011). SPARK High School Physical Education. San Diego, CA: San Diego University Foundation.
Mohr, D., Townsend, J. S., Bulger, S., & Chen, S. (2010). The Sport Education Model for Secondary School Physical Education in China. Journal of Southwest University, 2010 (36), 6
Carson, L., Bulger, S., & Townsend, J.S. (2007). Enhancing responsible student decision-making in physical activity. In W. Davis & G. Broadhead (Ed.), Ecological task analysis and movement (pp. 141-159). Champaign, IL: Human Kinetics.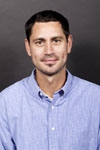 Title:

Professor
Department:

RMPE

Email address: Email me

Phone: (828) 262-7153
Office address
HCC 25