Recreation Management
Degrees
B.S., University of Georgia
M.S.,Curriculum and Instruction, Northern Illinois University
Ph.D., Parks Recreation and Tourism Management, Clemson University
Teaching Specialties
RM 2100
RM 2220
RM 2210
RM 2310
RM 3315
RM 3140
RM 4210
Hobbies
Hiking
Biking
Camping
Quilting
Origami
Crafting
Yoga
How did you discover Appalachian State University?

"While in college, I came up to Boone to ski at Beech Mountain."
What is your favorite thing about Boone?
"Access to hiking trails!"
What excites you most about your field?

"We make a difference in people's lives!"
What are some highlights of your career?
"Working as a National Park Ranger, Girl Scout Camp Director and an Outdoor Education Professional. All of these highlight my interest in getting people comfortable and enjoying the outdoors!"
Favorite Quote
"Live Well, Laugh Often, and Love Much!"
Professional Affiliations / Organizations
North Carolina Parks and Recreation Association
American Camping Association
National Association for Interpretation
Certifications
Certified Park and Recreation Professional (CPRP)
Certified Interpretive Guide Trainer (CIGT)
Research Interests
Environmental Socialization
Outdoor Play Rx Programs
Children in the outdoors - Forest Schools, natural playgrounds, learning in nonformal educational settings (outdoor, adventure, experiential, and interpretation)
Selected Publications
Towner, B. C., Venrick, H. W., Broce, B., Christiana, R. W., Battista, R. A. & James, J. J. (March, 2021). Got nature? An interdisciplinary approach to promoting healthy outdoor play and exercise. Journal of the Blue Cross NC Institue for Health & Human Services Sustainable Health 1, pp. 68-74.
James , J. J., (2020). Faculty Cooperative Curricular Activities: Shared Learning Experiences + Faculty Collaboration = Engaged Learners, SCHOLE: A Journal of Leisure Studies and Recreation Education, 35:1, 41-45, DOI: 10.1080/1937156X.2020.1720463
James, J. J., Christiana, R. & Battista, R. (2019). A Historical and Critical Analysis of Park Prescriptions. Journal of Leisure Research, 50:4, 311-329, DOI: 10.1080/00222216.2019.1617647
"Promoting HOPE (Healthy Outdoor Play and Exercise) for children and youth" HOPE Lab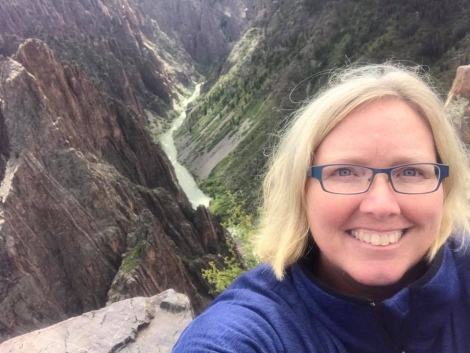 Title:

Professor
Department:

RMPE

Email address: Email me

Phone: (828) 262-6322
Office address
HCC 28