Physical Education Activity
Degrees
BS Physical Education, Appalachian State University
MSEd Higher Education, James Madison University
Teaching Specialties
Tennis
Bowling
Volleyball
Jogging and Conditioning
Hobbies
Tennis
Golf
Hiking
Water Sports
Being a pet owner
Gardening
Nature Lover
How did you discover Appalachian State University?
"I came for a visit with my high school basketball coach and a few of my team mates and loved it. I received the first athletic scholarship for women at ASU!"
What is your favorite thing about Boone?
"My very favorite thing about Boone and the surrounding areas is all the experiences in nature that one can enjoy. The trails, views, and even the elements never lose their beauty and excitement!! Secondly, the community of great people is why I live here!!"
What most excites you about your field?
"I am passionate about sports and recreation and I love trying to turn others on to a new activity that they can enjoy for a lifetime. For example, tennis is a lifetime sport and one that can provide exercise, challenge, and social opportunities for us all. Life can be tough and we need a way to escape stress and physical activity can be a lifesaver."
What are some of the highlights of your career?
"As a collegiate basketball coach for 19 years I was able to travel to many great places, meet many great people, and experience what it takes to succeed. As a coach I was an assistant for the Tar Heels, and then for Appalachian State. Coaching is teaching and I have been able to move into teaching on the college level. My longest teaching stint was at Lees-McRae College where I taught for 15 years following my coaching career."
Favorite Quote
"Today is the first day of the rest of your life!"
Research Interest
Improving Instruction
Community Needs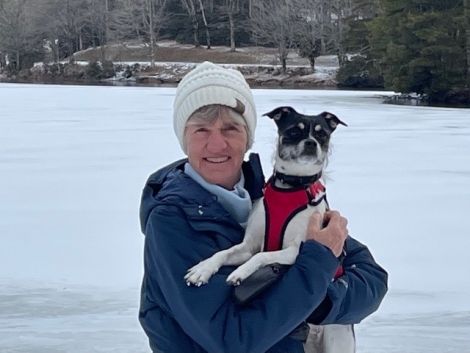 Title:

Adjunct Lecturer
Department:

RMPE

Email address: Email me
Office address
HCC Mailbox