Degrees
PhD, Recreation Park and Tourism Sciences, Texas A&M University
MS, Recreation Administration, Georgia Southern University
BS, Recreation Administration, Auburn University
Teaching Specialties
Program Planning
Services Marketing
Evaluation
Professional Affiliations / Organization
North Carolina Recreation and Park Association
National Recreation and Park Association
Southeast Recreation Research Conferences
The Academy of Leisure Sciences
Research Interests
Leisure Time Physical Activity
Effects of Changes to the Built Environment on Physical Activity Levels
Community Needs Assessments
Recreation Resource Allocation
The Role of Recreation in Community Health
Selected Publications
Liechty, T., West, S. T., Son, J. & Naar, J. (2017). Perceptions of aging, resistance and empowerment among older women competitive softball players. Annals of Leisure Research, 20(3), p. 295-313.
West, S. T. & Shores, K. (2015). Does building a greenway promote physical activity among proximate residents? Journal of Physical Activity & Health, 12(1), 52-7.
West, S. T., Shores, K. & Mudd, L. (2012). Association of available parkland, physical activity and overweight in America's largest cities. Journal of Public Health Management & Practice,18(5), 423-430.
Shores, K. A. & West. S. T. (2010). Rural and urban park use and park-based physical activity, Preventive Medicine, 50(Supplement 1), S13-17.
West, S. T. & Crompton, J. L. (2008). A comparison of preferences and perceptions of alternate equity operationalizations. Leisure Sciences, 30(5), 409-428.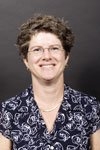 Title:

Professor
Department:

RMPE

Email address: Email me

Phone: (828) 262-6328
Office address
HCC 30